Sawdust extruder machine
August 16, 2018
Category: Other
Views: 651
Description
Price : 0 INR
Type : Products
Date : August 16, 2018
Condition : New
Warranty : Yes
Location : China, Henan Province, Zhengzhou, Gongyi, Middle of Heluo Road
Brief introduction of Sawdust extruder machine
Our Sawdust extruder machine is scientifically designed to provide a consistent, clean and long burning cooking source with a low-ash. This Sawdust briquette extruding machine can make charcoal and coal powder, sawdust powder, sawdust charcoal, into sticks, the shape of the sticks can be made by customers requirement. As the need of pollution free environment, the product has a large scope of marketing. The briquettes can be used as a substitute of any fuel in following fields. Sawdust briquette charcoal making machine is reliable for making profit from agro forestry wastes. Due to the increase of the conventional fuel cost, the awareness of using eco-friendly and bio-fuel is increasing day by day. Sawdust briquette extruding machine can make sawdust become wood stick, in order to make wood charcoal, BBQ charcoal and so on. It can press the wood wastes to solid briquettes after high temperature and pressure which can make full use of the remainder of farm and forest wastes, and solve the problems of farm and forest resource being i short supply in your country.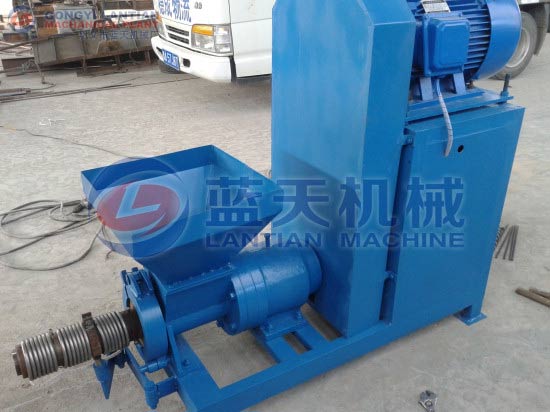 Specifications of Sawdust extruder machine
1.Low consumption
2.High quality, better service
3.Easy to use
4.CE and ISO
Main features of Sawdust extruder machine
1. After Sawdust briquette extruding machine briquetting, the bar briquette calorific value is increased.
2. Easy to transport and store as densities product
3. Uniform in size and quality as a kind of biofuel briquette
4. No binder or noxious chemical need to use.
5. Many performance data such as capacity, wood briquette's density, electricity consumption and wearable degree has reached advanced level.
6. The final goods (wood pallet block) is smooth, waterproof, strong enough, fumigation-free and inspection-free.
---